An article was published on the website of the Auvergne Interdepartmental Zone of Karate and Associated Disciplines to announce this news. This is an important recognition of our Thanh Long Art and our Thanh Long Truong Son school in particular.
Below is the article: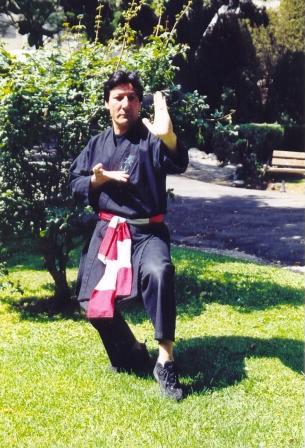 "A 9th Dan in the Auvergne Interdepartmental Zone"  
Gérard NGUYEN, federal expert, has just been promoted to the rank of 9th Dan (or Dang) of Viet Vo Dao by the CSDGE.
This appointment follows the last meeting on January 21, 2021, of the Specialized Commission on Grades and Dan Equivalents (CSDGE). Indeed, the Founding Master of the Thanh Long Truong Son Phai School, Nguyen Dan Viet Gérard, has just been promoted to the rank of 9th Dan. He was introduced to martial art at a very young age (6 years old) by his Father and Master, Nguyen Dan Phu, 10th Dan (deceased in 1999), and very quickly took on the work of researching and deepened his Father's teachings with a particular orientation towards breathing practice, energies and meditation. His martial art curriculum is closely linked to his family life and his professional career. Master Nguyen Dan Viet Gérard is a neuropsychiatrist and acupuncturist.
The two aspects "Vo and Khi" are inseparable in martial art practice. The particular application of the internal aspect "Khi Dao" developed by Master Nguyen Dan Viet Gérard makes it accessible to everyone.
—
Source: http://sites.ffkarate.fr/auvergne/actualites/9eme-dang-de-gerard-nguyen/